SERVICES
PROJECT DEVELOPMENT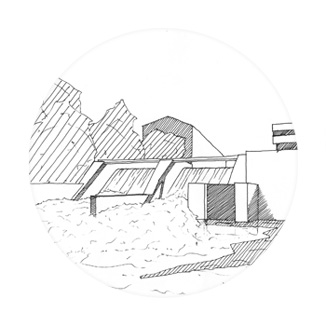 — Holistic project development
— Securing of equity and debt packages
— Management of project vehicles (SPV)
TRANSACTIONS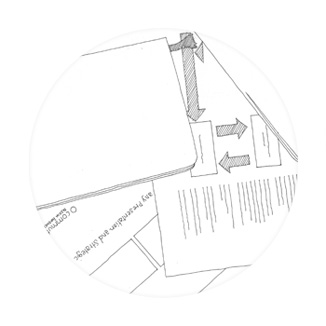 — Management of transaction processes
— Corporate and project finance
— Deal making, value creation
ADVISORY
— Renewable energy markets
— Facilitation of intercultural project challenges
— International business development in emerging markets
FOCUS
RENEWABLE ENERGY
Our sector expertise focuses on generation projects in the renewable energy sector (including hydropower, solar and wind).
ENERGY EFFICIENCY
We focus on project development and facilitation of financing solutions for energy service companies (ESCOs) as well as for public entities and private companies.
EMERGING MARKETS
We have unique experience in emerging markets, including Central and Eastern Europe, the Kingdom of Saudi Arabia, Iran, Georgia and China.
THE ESSENTIALIST
PUBLISHING ESSENTIALS ON STRATEGY, ENERGY AND INTERCULTURAL MANAGEMENT
commuto co-founded and publishes the ESSENTIALIST, an online platform dedicated to simplicity in creating and sharing top-quality sources in multicultural contexts. Find current information and expert opinions about essentials on strategy, energy and intercultural management.
Focus: Europe, Middle East, China
the-essentialist.org
PEOPLE
We employ a team of diverse professionals and are very proud of our company culture. Fairness, openness and diversity constitute an integral part of our work ethic. "Diversity" for us carries the meaning of variety, the mutual regard for differentness in terms of gender, colour, language, ethnicity, religion, family status, social status, age and sexual orientation.

We are growing. If you are passionate about energy and want to be part of our team, please send an unsolicited application to office@commuto.eu
JOHANNES KRAINER

Johannes founded commuto (Latin for 'change') in 2010 and has been acting as Managing Partner / CEO since then. After studying International Business Administration at the University of Vienna, Johannes gained more than ten years of consulting experience. He worked in the interim management and post-merger integration at Capgemini / OMV Petrom, as well as at KPMG, focusing on mid-cap M&A and renewable energy projects (hydro, wind and solar).
ADVISORY PANEL
The aim of our expert advisory panel is to obtain access to in-depth knowledge. The panel consists of dynamic professionals with a strong industry expertise, enabling solutions in a complex business environment.
ENERGY MARKETS - JÜRGEN WAHL
Jürgen is a renowned energy and cleantech expert. He serves as a managing director of Energy Exchange Austria (EXAA) and is a founder of Wahl and Partner GmbH.
exaa.at
/
wahlpartners.com
CAPTIAL MARKETS - WERNER KRENDL

Werner is a capital market expert. He served as managing director of Montana Capital AG, where he managed portfolio securities of 1.3 billion Euros. Werner is founder and partner of werk | finance, a company focusing on the structuring of financial and capital market products.
EMERGING MARKETS - WOLFGANG MAURER
Wolfgang has unique experience in business development in emerging markets. He is a co-founder and managing partner of ARACON GmbH. Wolfgang has a strong industry expertise, particularly in renewable energy, clean technology and the mining sector in the Middle East and China.
aracon.at
PROJECTS
Holding Company: Multiple transactions of generation assets.

International Equity Sponsor: Financial development of small hydropower plants in the Caucasus and Balkans region.
Saudi Industrial Group: Feasibility study for a 100MW+ solar power plant in KSA based on PV and CPV technology. Market analysis for solar power in KSA. Elaboration of a renewable energy strategy for the group's management. Coordination with KACARE, SEC and other relevant market participants.
Leading Austrian Financial Services Company: Structuring of a fund model for renewable energy projects.
EPC contractor: Construction financing via forward purchase structures.
Various Sponsors: Investment advisory regarding renewable energy investments in Central Eastern Europe and the Middle East.
Utilities: Business development on energy services, including financing of ESCOs.
VALUES
commuto's long-term strategy is to become an integrated service company (including fund management) in the field of energy infrastructure. Under energy infrastructure we understand renewable energy, energy efficiency as well as energy storage. We will achieve our aim through consequent business development, continuous innovation within our business model, internationalisation and sustaining our values, which are:
HONESTY is the core value of our business and the basis of all relationships resulting from it
TRUST leads to loyalty in the collaborative approach to our stakeholders, guided by transparency and an open mind
BOLDNESS in our innovation and creativity as entrepreneurs, balanced with prudence and clear sight
INDEPENDENCE of mind giving rise to respect for others in diverse cultures, customs and environments
MODESTY in interaction with others and in our approach to any issues